I cover the four areas of the French curriculum i.e. speaking (roleplay, general conversation and picture description), reading comprehension, listening and writing. I am familiar with the Edexcel and AQA board requirements. Topics and vocabulary covered include: family and friends, daily life, free time activities, where you live, travel and tourism, current and future study and employment, as well as global issues. Lesson content will include coaching on grammar, learning the tenses required to achieve the higher grades, as well as essay and translation techniques. I also offer support with school assessments and homework.
Monday to Thursday, 9a.m. to 3p.m. for adults and homeschoolers. Saturdays are dedicated to GCSE.
I am currently full on Saturdays but I run a waiting list. The earlier you spot difficulties in the language, the sooner you should consider tuition to give your child the best outcomes for their French GCSE.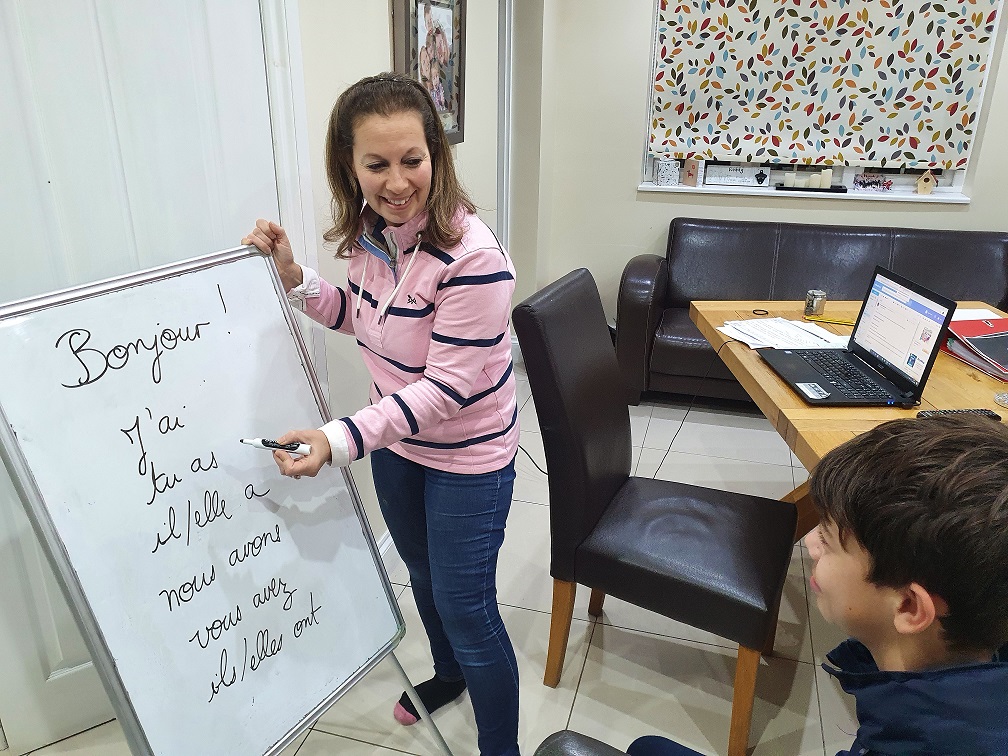 I have high expectations for my students and work really hard with them to achieve the best they can. I aim to give them confidence, praise and numerous skills to progress and to maintain a love for languages. I offer each of my students a tailored made approach and I am always happy to adapt my lessons based on their interests or needs.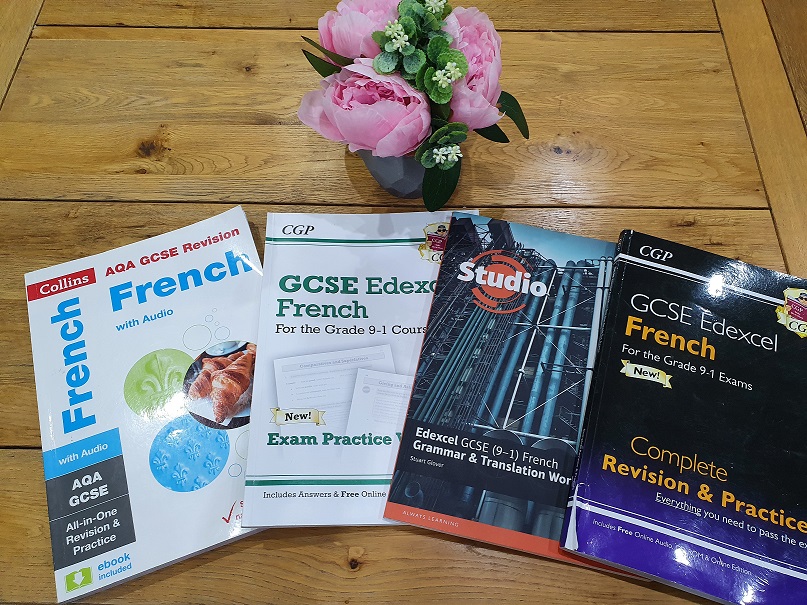 I use various materials and resources:
GCSE: CGP/Collins/Letts textbooks, Studio or Tricolore grammatical books, CGP Exam Practice workbooks, past papers, what's app audio with recordings of my voice etc…

Safia did a fantastic job supporting my year 11 daughter through her French GCSE. She was particularly helpful with working through the tenses and provided huge benefit and confidence with her speaking. Safia is very patient and understanding and was very reassuring to my daughter who achieved an excellent level 7 in her exams.
Ian Tombleson (Moorfields Eye Hospital NHS Foundation Trust)

'Safia was recommended by a TA at Chipstead Valley School.
I was struggling to reach a good GCSE grade, and had no confidence to speak French.
Safia was very patient and quickly became aware of my weaknesses. And through her confidence in herself and me, she encouraged me to be positive and made me believe in my ability. She was always approachable and set productive tasks to take home. All became clear in the end, and I was able to achieve a good grade.'